How to lose 5, 10, or 20 kg?
Comply with our agreement, eat what I tell you, and work out as we agree, and you will lose one kilogram weekly. You will get a personalized weight loss workout and a diet plan online.
When to eat, what to eat, or how much to eat, when to work out, which exercises, and what if you can't make it that day…
You won't be eating tasteless or bland food. Despite that, you can use the groceries you like, no starvation, no running.
With only a 20% effort in changing your habits, I'll provide 80-90% of your goal!
You will no longer wake up in the morning with the question: "Do I have the will to give up everything today to lose weight in a few months?"
Now, you have a plan, and I will guide you daily, training by training, meal by meal. Science says your chances are 11 times higher.
I will return the money if you are still waiting to see a change in your reflection in the mirror in two weeks.
I will return the money if you are still waiting to see a change in numbers on the weight measuring scale in 4 weeks.
If you comply with the workout and diet plan for 12 weeks and don't lose as much weight as we agreed – I will return the money plus 500 euros.
Here's how it all looks on your phone:
Why Do You Need a Personal Trainer?
"You can find everything on the Internet," and you can put together your workout and diet plan by following YouTube and Instagram posts; type in "how to lose weight quickly" or "how to lose weight in a few weeks," and fun can begin.
The deal is that you don't know right away if a YouTube weight loss workout plan suits you. You need a month or two to determine if it is effective.
After a couple of unsuccessful attempts, everyone thinks that it's down to genetics and that there is no way to lose weight because they tried.
Choosing a method without knowing the principles is a matter of assumption.
The driving license course takes 40 lessons, although everything is available online.
Novak Djokovic has a coach, even though he is the best player. Each method seems promising until you learn the principles,
Then again, if you change the plan every week, you don't know if you made a good decision, and the result will not be there.
After 15 years of work, more than 7000 clients, and a long learning process, I can provide you with training and nutrition based on your current possibilities and goals. I can guarantee that with only 20% of changes in your life and no sacrifice, I can help you achieve 80% of the plan.
I monitor carefully how your body reacts to training and nutrition, and I adjust it day by day, 
To succeed, it is essential not to hesitate but to be sure that you are on the right path and to have no doubts.
How to Choose a Personal Trainer?
In the age of Internet domination, it is easy to choose a trainer. In addition to having photos of their abs and clients before and after losing weight, it would be excellent to have videos and texts explaining the methods and principles so that it is understandable and acceptable.
Why choose an Online Personal Trainer?
Excellent and reliable trainers are overbooked. You can get an appointment on Sundays at 6 AM or 10.30 PM, which can be uncomfortable and difficult.
In general, there is a reason that some other trainers are available, and it's because they don't have clients.
On the other hand, you can choose the trainer you trust the most, online, anywhere in the world, plus you can select the time and place of training you prefer.
Everything you need is in your phone, the Strongman Online Method application you see in the photos.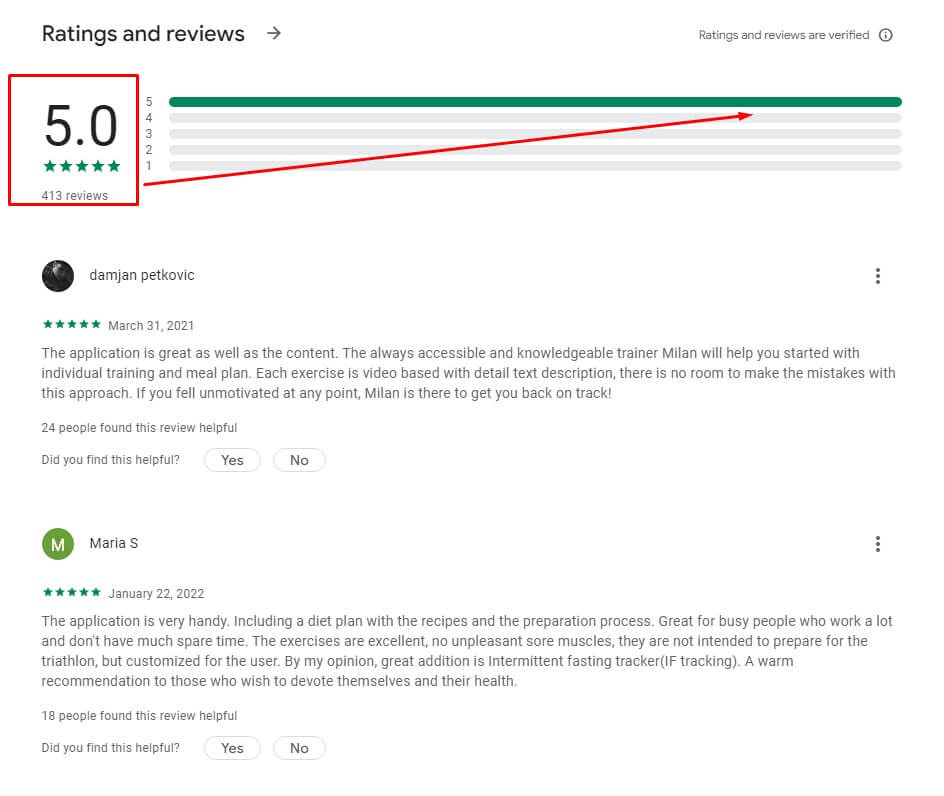 Why Should You Choose Milan Strongman as a Personal Trainer?
You can double-check everything quickly on the Internet. If anyone had an objection to my work, everyone would know. However, I am proud to say that I have no unhappy clients.
When I started as an online trainer seven years ago (yes, I was the first in our region), I had yet to learn that literally, all clients would be delighted.
The screenshot shows that more than 400 clients wrote a review and rated the application and cooperation with me with the highest rating on the Google store.
Over 50 000 people have installed the Strongman App to check out what it's all about and use a free trial.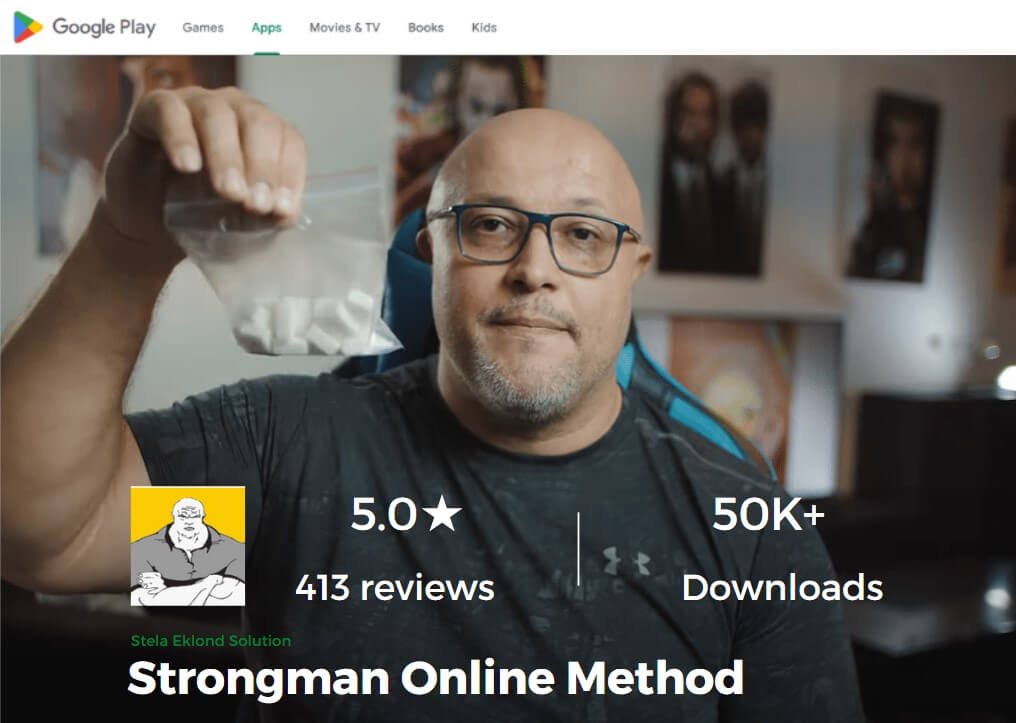 Over 7000 Satisfied Customers
I thought I was destined to be like an old man at 32. I saw some of Strongmen's videos on YouTube and contacted him, installed the application (as a developer I must say that it is phenomenal) and I am very satisfied with the cooperation. I am a completely different person now. I lost 40 kilos and never felt better
Sasa
Programmer, Belgrade
I started with a free week and continued as recommended and I feel great. I watch videos, I exercise when it suits me, I know what I should eat. Milan responds quickly to my messages in the chat. This digitization is excellent. I wish I had started earlier 🙂 I lost 12 kg in 12 weeks.
DJina B
Banking Advisor
I gained a lot of weight driving a truck. Long tours, high-calorie food... My back also started to hurt. I heard about Strongman Online from a colleague Vlade who has already lost weight on his program. I was skeptical at first, but within a week I was less bloated and less sleepy. I lost 22 kg in 6 months. I always have dumbbells and a bench in the truck, and eating is easy now that I know what I can and can't do. Any recommendation.
Zoran M
Truck driver, Chicago
I am a single mother who took a hard divorce. I gained 15 kilos while still suffering from him. A few months ago, a Strongman clip about a housewife mom popped up in my head, and I recognized myself in it. I sent him a message, he replied... We struggled a bit while I installed the app because I'm technically in the 17th century. I trained from home and ate as he wrote. In the first month, I lost 6 kg, and by the end of the treatment I lost 16 kg. Waist, legs, butt, ... I didn't have all that even as a girl, but now I have it ha ha
Dragana
Pančevo, Serbia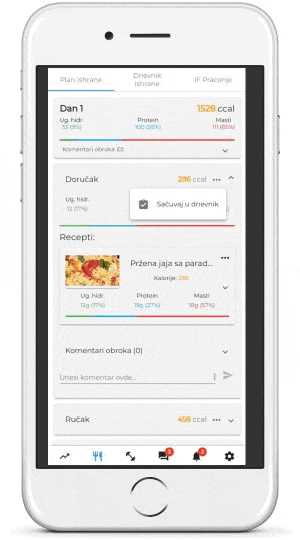 I'll Provide You with a Workout Plan
It's the 21st century, and the world is online. Even school lessons are held via Zoom. From me, you get a workout plan for each training, exercise by exercise, in video form with detailed instructions. Like it's done on Facebook, you can leave comments or ask questions under each workout plan or single exercise. You get the reply from me.
You can move completed training to the training diary in a few clicks. In the training diary, we can track what is completed each day, which weights have been exercised, and the number of series and repetitions, … You can also track running, cycling, or walking data. Scroll left or right through the photos on this phone and find out what it looks like when you are cooperating with me.
I will arrange a diet plan, choose the groceries, and adapt it to your goals. You will lose weight without having to starve. Recipes are quick and easy to prepare using inexpensive ingredients. What's helpful is that in the Strongman Online Method application, we can observe the meal diary entry for each meal backward and count calories and macronutrients.
No one overcame a lousy diet, no matter how hard they tried. The food industry, through advertisements and the guidelines of health organizations, "educates" us from a young age on what we should eat to make maximum profit, not what is best for our health. Hence the wrong belief about healthy food and what makes us fat.
I am confident that I can help you, so I am offering you a seven-day free trial to be your trainer, to put together a workout plan and nutrition, and to chat with you. No obligations. If you like it and can afford it- hire me as a personal trainer. If you figure out where you are making mistakes, you are free to say, "Thank you very much, I can make it on my own" -that genius. If you don't like it… Well, "everything is on the Internet." It's a win-win situation. For seven days, we will undoubtedly gain knowledge.
Install the Strongman Online Method application and work out with me for seven days, completely free.
** without any hidden costs.
The offer is valid until capacities fill out, so hurry up.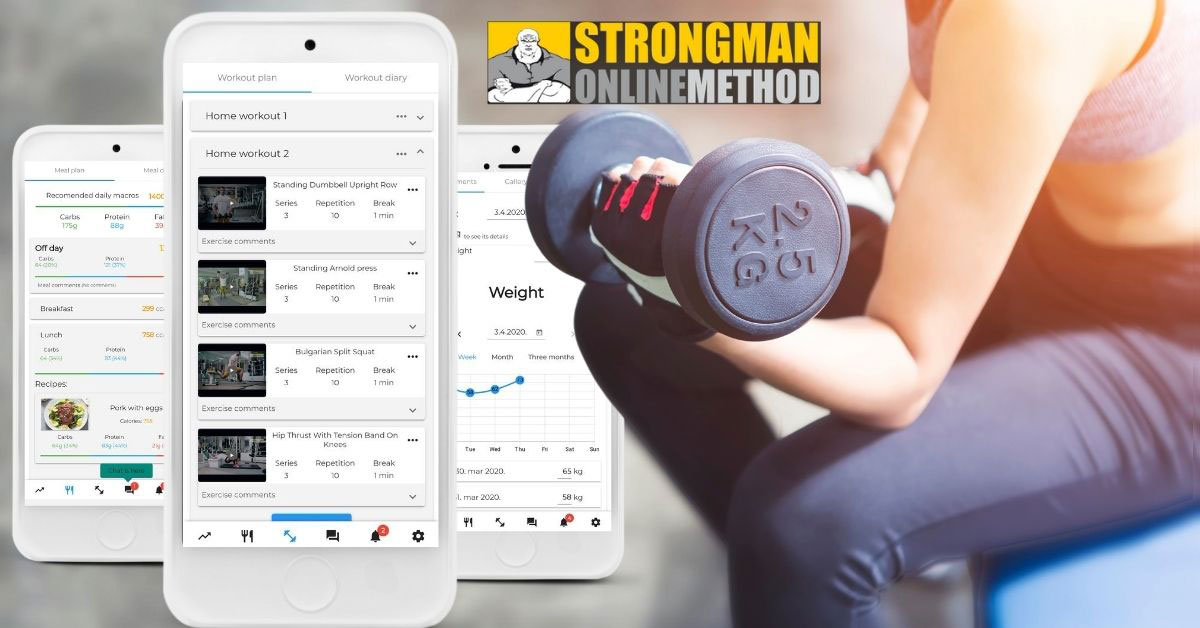 What do I get during the seven-day free trial?
We first analyze "where I am now," define "where I want to go," and specify the path. It means that I set up your training and nutrition, motivate you, answer your questions, and I'm with you. I am your personal trainer.
Do I have to pay after seven days?
You are not obligated to pay. You try it, see how it works online, and how you like it;… If you don't think we should cooperate, we say goodbye, and that's it.
How long do the training sessions last?
We exercise three times a week, and the training sessions usually last less than 35 minutes. Of course, that is enough for progress.
Of course! After the pandemic, more than 50% of people exercise at home. Don't worry; you can carry out highly efficient training at home.
What props do I need to exercise at home?
For home training, dumbbells are optimal (for women, 2-3 kg, and men, adjustable from 5 to 15 kg)—nothing more. Optional for ladies, one resistant band for gluteus exercises.
If I work out every day, do I progress faster?
The answer is no. The muscle does not progress during the workout, but after that, with adequate rest and nutrition. Recreationists should perform good training and rest for a day or two to give the body time to rest and progress. Training – muscle damage. Rest and nutrition – construction and progress.
Three-month-plan costs 300 euros.
Six-month-plan costs 500 euros.
Year-plan costs 1000 euros.
You have a top expert 16 hours a day on your phone for 3-5 euros a day. I decided to go with a lower price for long-term plans because you will definitely get in shape and proudly walk the streets of your city as a moving billboard for my training skills. So we compensate
Did you play a policeman in "Montevideo"?
I did. I acted in 15 films and series with Nikola Kojo, Bjelogrlic, Sergej Trifunovic, and Scott Atkins, …
My back hurts. I am not supposed to...
Increased weight, weak muscles alongside the spine, and a sedentary lifestyle are the most common cause of back pain. Apart from surgery, as a last resort, muscle strengthening and weight reduction are the way to solve back pain. That's what doctors say too. Yes, I have the knowledge and exercise program to stop back pain.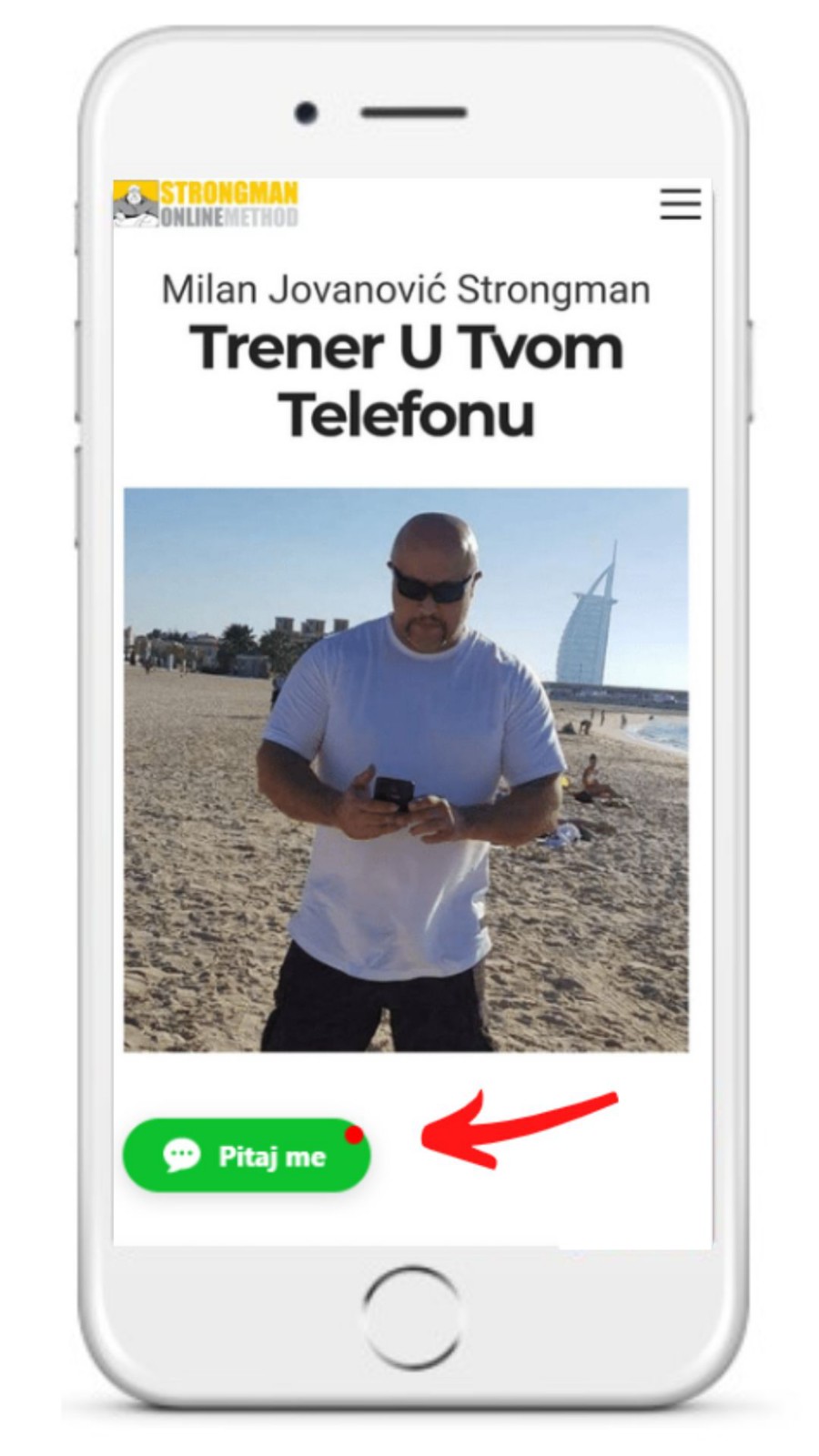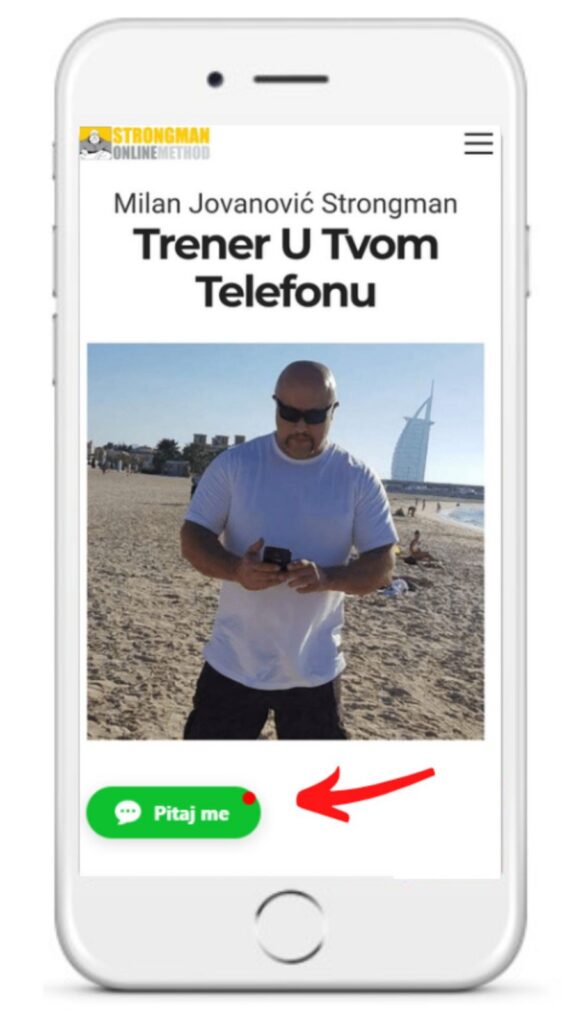 If you have questions about nutrition, workout plan, or app installation, contact me on this chat (Viber or Whatsapp included). I respond quickly.